Fall is in full swing and there's a good chance you've got storage on your mind. Whether you've got sports equipment piling up in the garage or you're beginning to winterize your tools, extra storage is likely sounding like the ideal solution. Of course we love a good storage building, but have you thought about all the other ways Tuff Shed can help to make a difference in your daily schedule?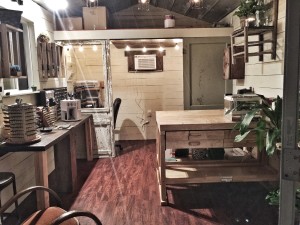 Home Office: If your commute to work is a little too long or you have a small business that has taken over the kitchen table, we recommend a backyard home office. Each of our buildings can be customized to meet your style and work needs. Just take a look at this Shedquarters finished out with shiplap and laminate flooring.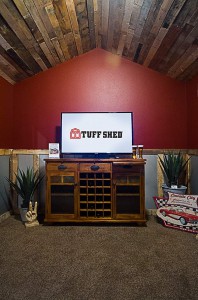 Backyard Escape: Whether you've been needing a she shed, man cave, or even just a backyard hangout for the kids, a Tuff Shed building can answer the call. A backyard hangout can even double as a guest room, giving you plenty of space to host family and friends over the upcoming holidays.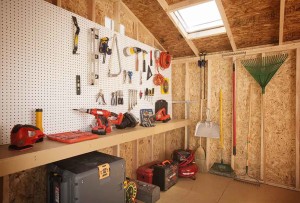 Workshop: Of course, one of our favorite uses for a Tuff Shed building is an additional workspace. A new garage with a little extra square footage for a workspace is a traditional choice but a standalone workspace can also be incredibly useful. If your workshop has taken over the garage, consider an insulated backyard workshop.
Dual Purpose: Deciding between storage and studio? Get both! One of our favorite past builds was the Artists Studio in Ypsilanti, MI. With plenty of storage downstairs and an artists retreat in the upper level, this building does double duty right. Whether you decide to add an interior wall to split the space or want the full separation of two floors, we can make your dream a reality.
If you've followed our recent blogs we've shown quite a mix of building styles and uses, from a floral studio to a small bike workshop and nearly everything in between. But if you're just starting to decide what building you'd like, the choices can be a lot to take in. Our trained teams are here to help when taking a look at your needs and put together the perfect Tuff Shed building for you.