How many ways could a new shed work for you? For our customer Eric, a new shed meant both storage space for all his outdoor gear and a backyard workshop. We helped him design a shed that fit his needs and added value to his property.
Eric's overflowing garage needed an outlet. His collection of outdoor gear and landscaping tools had taken over and he was missing out on parking space. After stopping by the Tuff Shed building displays at his local La Habra, CA Home Depot, Eric knew that he had found the right solution.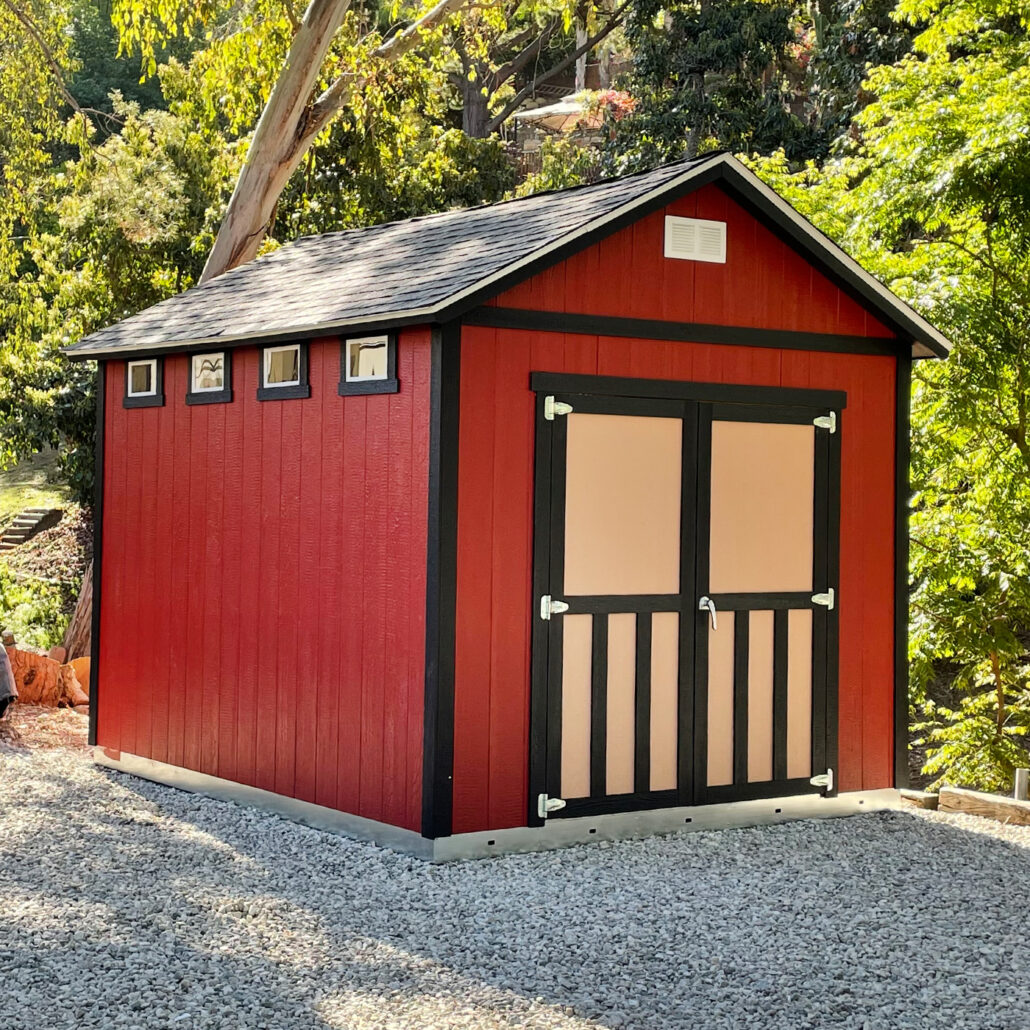 He designed a 10×12 TR-800 with plenty of upgrades, including double doors to make moving his gear in and out easy. He also added extra shelving for storage space and a treated floor decking upgrade; two great options for a workshop. Our treated floor decking upgrade adds another layer of strength and protection to the floor, even making spill cleanup simple.
And not only does his new shed solve his storage issues, but it also adds value to his property as well. Eric couldn't be happier with his newest addition and his neat and tidy garage. Now that's one double-duty shed.