Monica's storage shed is the ultimate organization solution. With an ever-growing collection of décor and party supplies, she needed a centralized space to keep everything neat, tidy, and ready for the next function. It was time for Monica's storage upgrade project.
Monica is no stranger to storage solutions. "My home is already pretty small, about 1,100 square feet, so I already have to be smart about storage and making the most of my space," she notes. Her property already had a small shed onsite when she moved in, but she quickly outgrew the space and wanted to plan for more. It wasn't hard to choose the company she wanted to work with. "The small shed was a Tuff Shed, and even though it was about 12 years old, it still looked near perfect. I would have kept it, but I really needed more space," she laughs.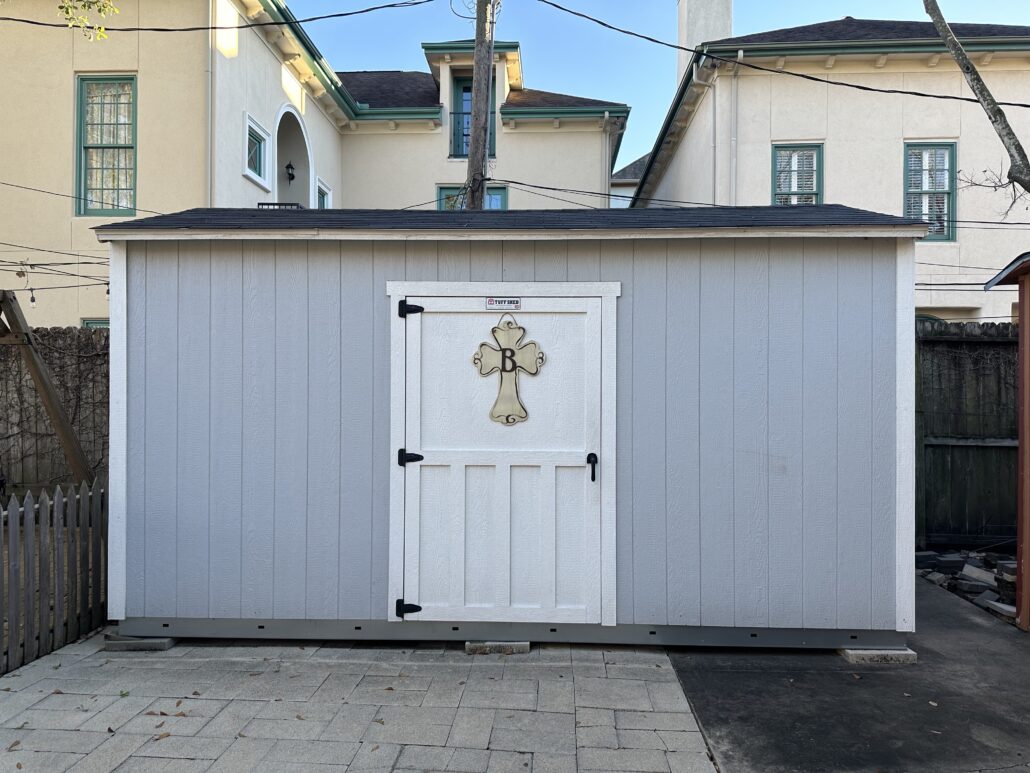 So, Monica knew that no other company would do. She needed to work with the Tuff Shed team for a replacement. "I knew that I would end up regretting getting a cheaper option. You get what you pay for, and this shed is a great investment," says Monica.
Ever the planner, Monica meticulously measured and designed her shed, factoring in the oversized items she wanted to store and maximizing the space available in her yard. The result is an 8×16 TR-800, outfitted with a loft, shelving, and paint to match her home. "It came out just like I planned, which is always my favorite kind of project," she laughs.
It should be no surprise that Monica added plenty of her own upgrades to keep her items neat and tidy inside the shed. From heavy-duty shelving, cubbies, and more, she's meticulously labeled and organized nearly every inch of the interior. And the result is the ultimate storage upgrade, which Monica takes great pride in. "Everyone knows I'm the most organized, and this shed is just the perfect example of my personality. I couldn't be happier with the space!"