All Tuff Shed buildings are designed with quality in mind. But how do different series stack up? We've got a comparison guide to help you decide which series is right for your storage needs.
Buildings from The Keystone Series® and The Sundance Series® feature quite a few similarities, so below we've highlighted all the components that are different. You can find a full list of building specs and features on our products page here: https://www.888tuffshed.com/products/#/all. You can even directly compare the models to see a line by line list of building components and warranties.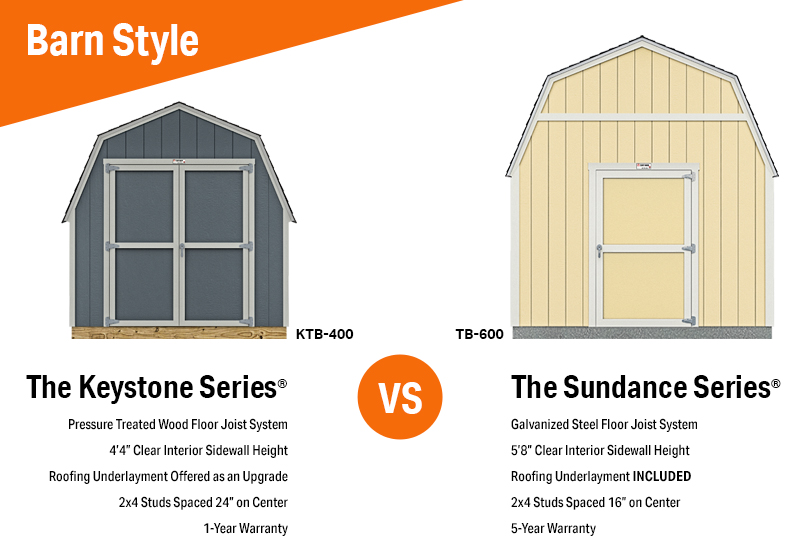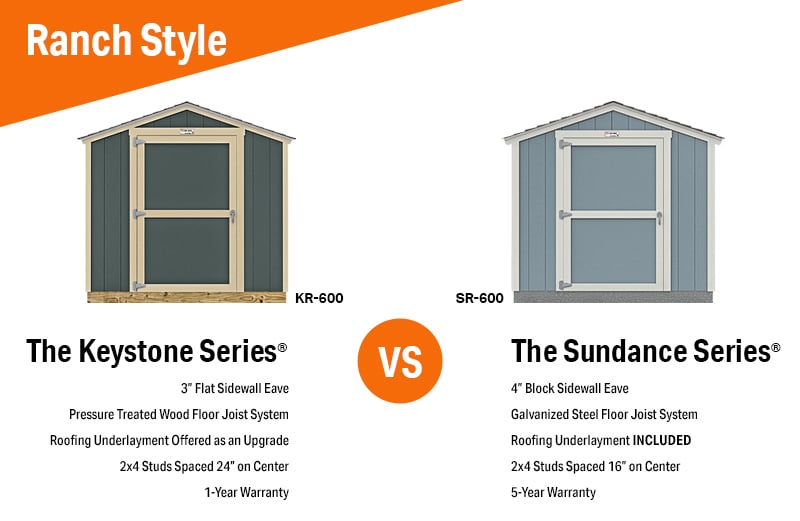 For longer warranties, additional standard building features, and greater selection models and sizes, we recommend The Sundance Series®. Either way, you can't go wrong with a Tuff Shed building from any series.