Flexibility – it's part of the Tuff Shed difference. Because our buildings are delivered and installed onsite, you can get the storage space you need where you need it. These two sheds are perfect examples of custom storage inspiration.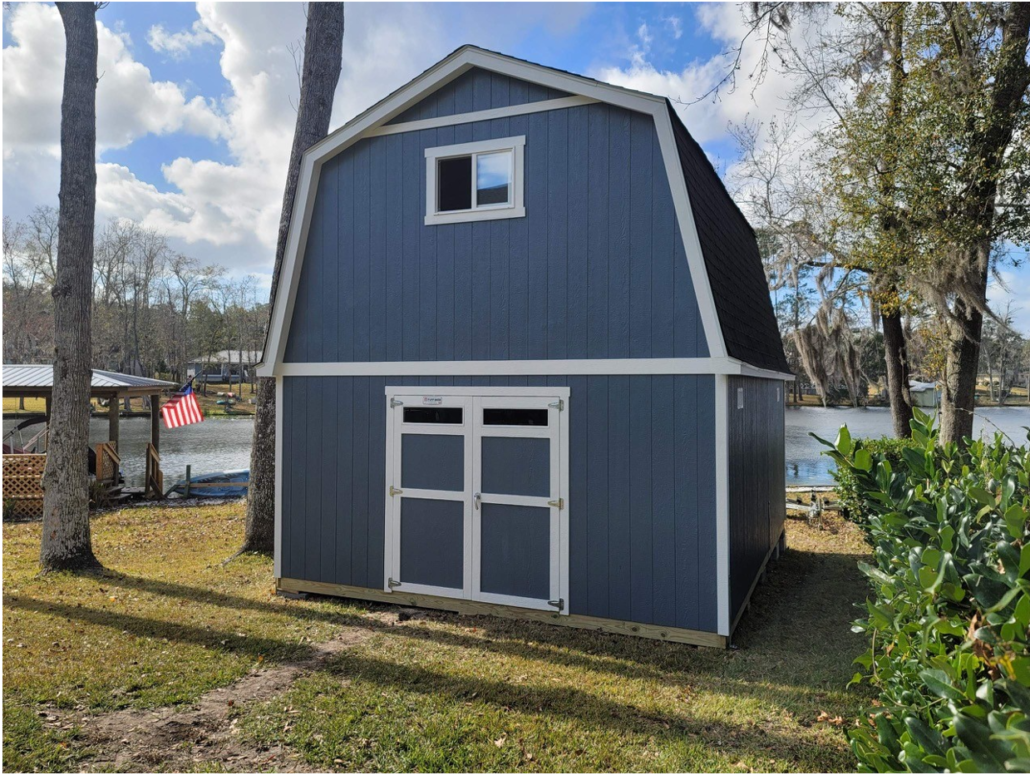 Our team delivered this extra-large beauty to a happy customer outside Jacksonville, FL. Our team designed this two-story barn to house outdoor gear and park boating equipment. And since we were able to install it onsite, we could navigate a narrow area and build this barn next to their water access. That's storage made easy by the Tuff Shed team.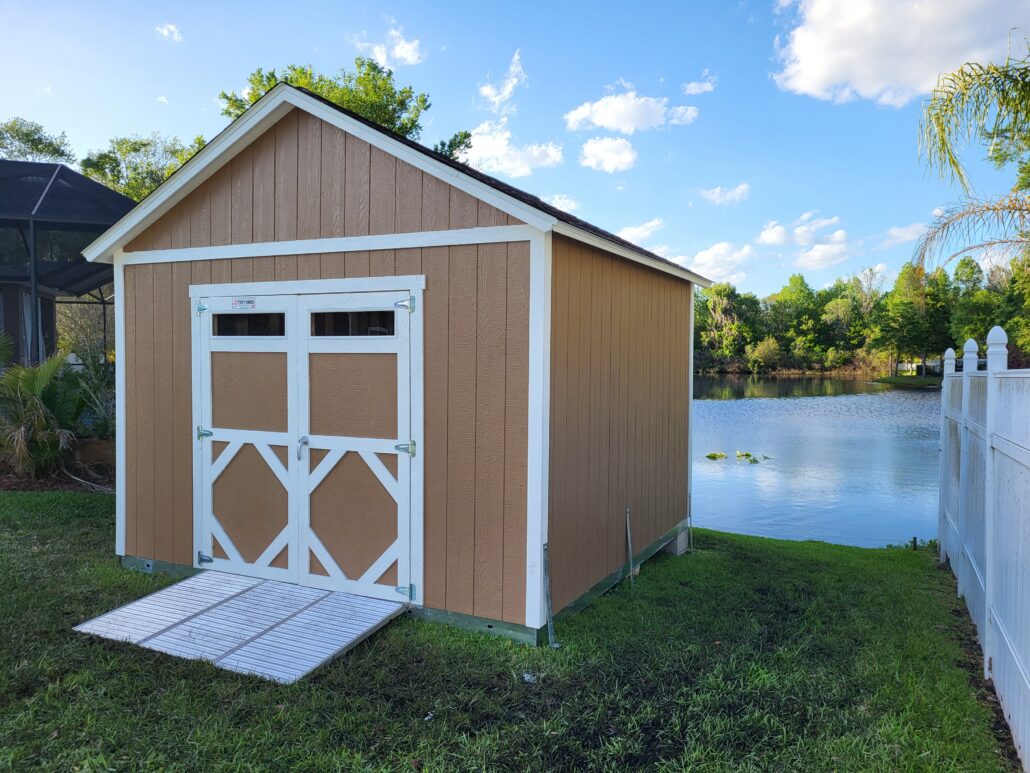 Here's another excellent example of a shed in a unique space. Not to mention an example of a few stylish and useful upgrades! Our customer Ray needed a shed that could house his lawn care equipment, so he designed a shed that could do it all and look great.
So how can we help you get the shed or garage you need? Our teams are ready to design a custom building that fits your space and your style, all while ensuring that it fits your budget as well. Start creating your future Tuff Shed building using our online design tool, and imagine how much of a difference it'll make in your backyard. Whether it's on the water's edge or not.