Hayley needed a new storage shed for her house but didn't want an average plastic shed. She stopped by her local Home Depot to see what options were available and found Tuff Shed. Not only would the new shed outlast a plastic storage box, she could design to fit her backyard and her style.
Living in a beach town, she has quite a bit of outdoor gear to store and keeping everything in a shed helps to control the mess and sand tracked into the house. After deciding on Tuff Shed, she visited the Home Depot and got to work designing her new 8×8 KR-600 with the team. "We were limited on space and I really appreciated how much I could customize the shed to fit the backyard," says Hayley.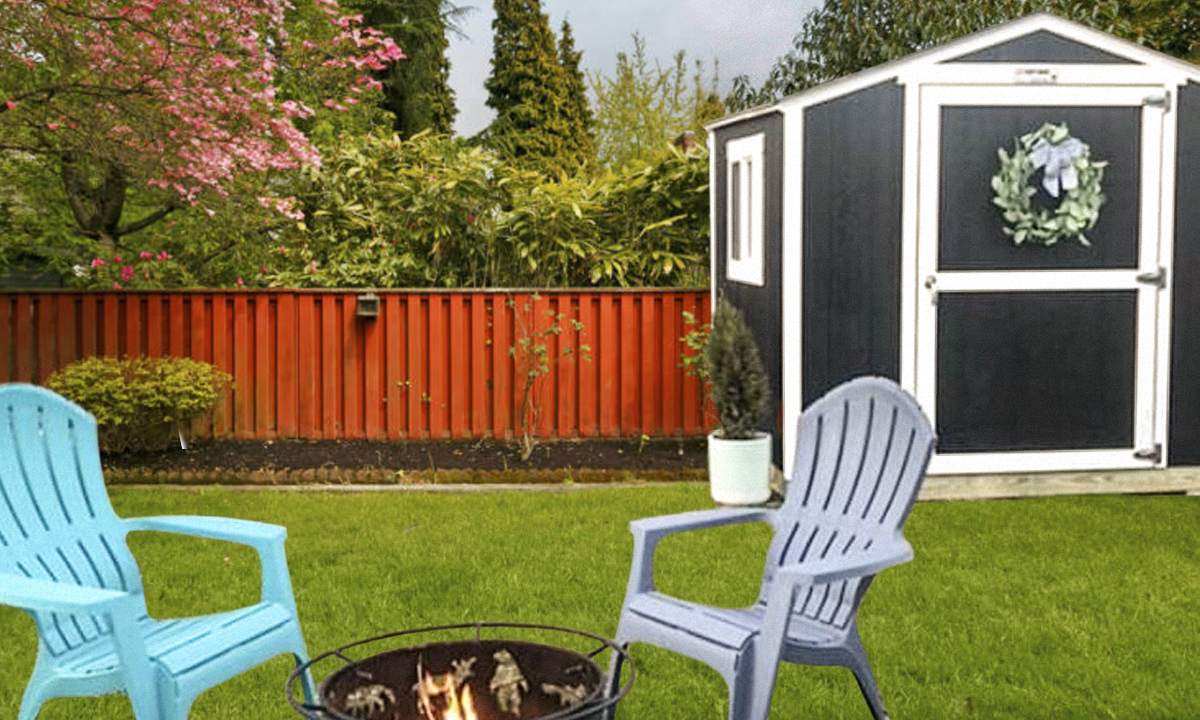 When her new shed was installed Hayley got right to work decorating it to fit in her yard. With a wreath, some potted plants, and a fire pit, it looks right at home. Of course, Hayley likes the new storage space but her favorite part about the new shed is the paint color. "It doesn't feel like just a utility thing in the yard, it really adds something."
Not only is Hayley's new shed something to celebrate, it's also the first building prefabricated out of our recently opened New Jersey factory. Congratulations to both Hayley and the New Jersey team on a great shed.