The Swiderski's hobbies can't be packed away easily. John enjoys refurbishing old computers and technology and his wife is a mixed media artist. To accommodate both of their interests, they decided to get an extra large hobby shed.
They knew a Tuff Shed building would be good solution, as they already had a ranch model on their property. "It was there when we moved in and it seemed like a really sturdy building. We gave them a call and found out we could order a building from The Home Depot, which was even better," says John.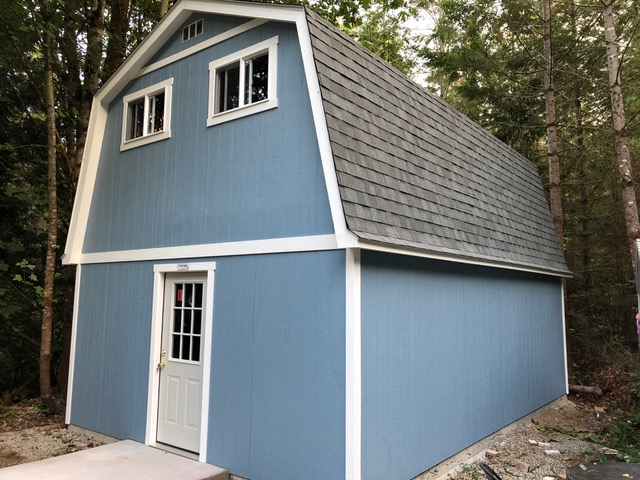 After designing and purchasing their new 16×24 TB-800 2S using our 3-D design tool, the Swiderski's eagerly awaited their installation day. "The best part was when the installer team showed up and started putting it together; it was ready for use the first day," notes John. They wasted no time and moved all their hobby materials in as soon as the barn was complete.
The icing on the cake was that the installation team also helped to repair the original Tuff Shed building on their property. The door needed a small adjustment and the team was able to fix it up and ensure the building would work great for years to come.
Now, the Swiderski's have two Tuff Shed buildings to enjoy and it doesn't get much better than that.