Ryan has been a Tuff Shed fan for years, but lacked space in his backyard. So it comes as no surprise that when he cleared out the yard, he got a new Tuff Shed building. He turned his new barn into a cozy guest suite and the reviews from his guests are in. This Tuff Shed building gets a full five stars.
He first discovered Tuff Shed five years ago, when his brother was in the market for a new garage. "We spent hours nerding out over all the possibilities and uses for a building, and he ended up getting a Tuff Shed garage built. I was super jealous I didn't have one but I vowed to get one soon," says Ryan. His time came in July of 2017.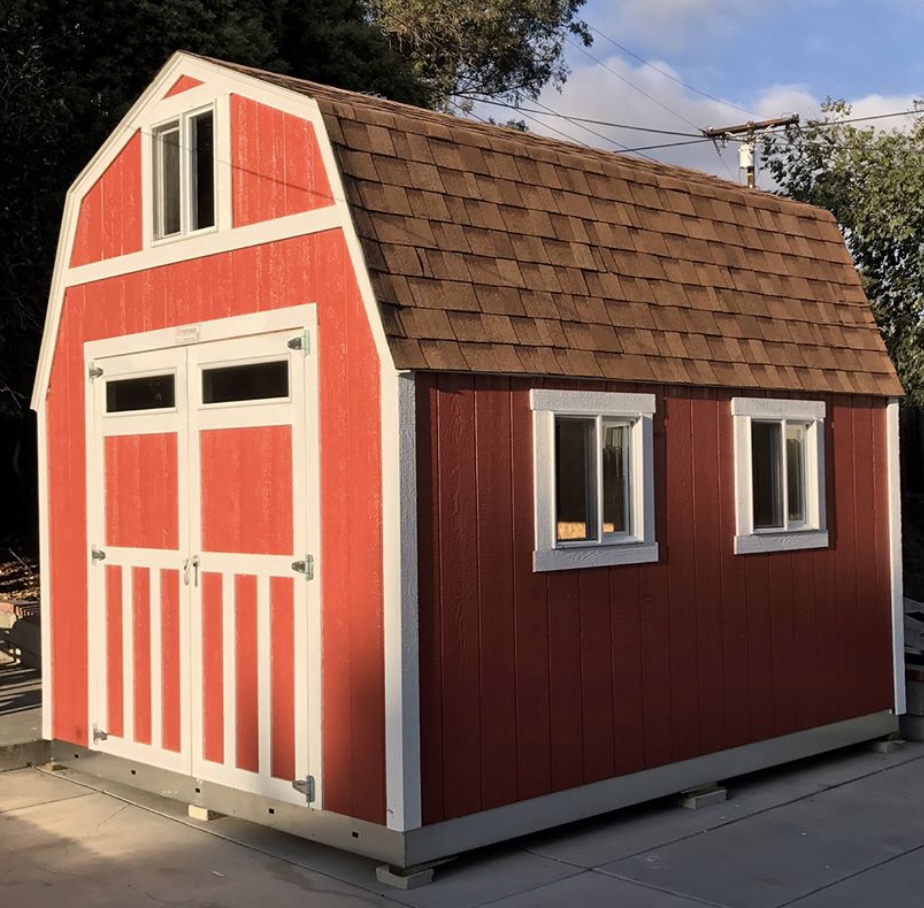 After a full backyard remodel, Ryan finally had room for his new Tuff Shed building. The wait was worth it for a 10×12 TB-600. "The possibilities are basically endless when it comes to finishing out a building," notes Ryan. "I really liked that I had an empty shell and blank canvas to make my own." He fully finished out the interior with insulation, drywall, and paint, turning it into a cozy guest suite.
Whether it's being used for overnight guests or as a backyard hangout for friends, Ryan is more than happy with his new building. In fact, he's so happy that he's already starting to make room in his backyard for his next shed. "Everything was very painless and quick, with minimal efforts on my end to make sure everything was in order. I'd recommend it to anyone," says Ryan.